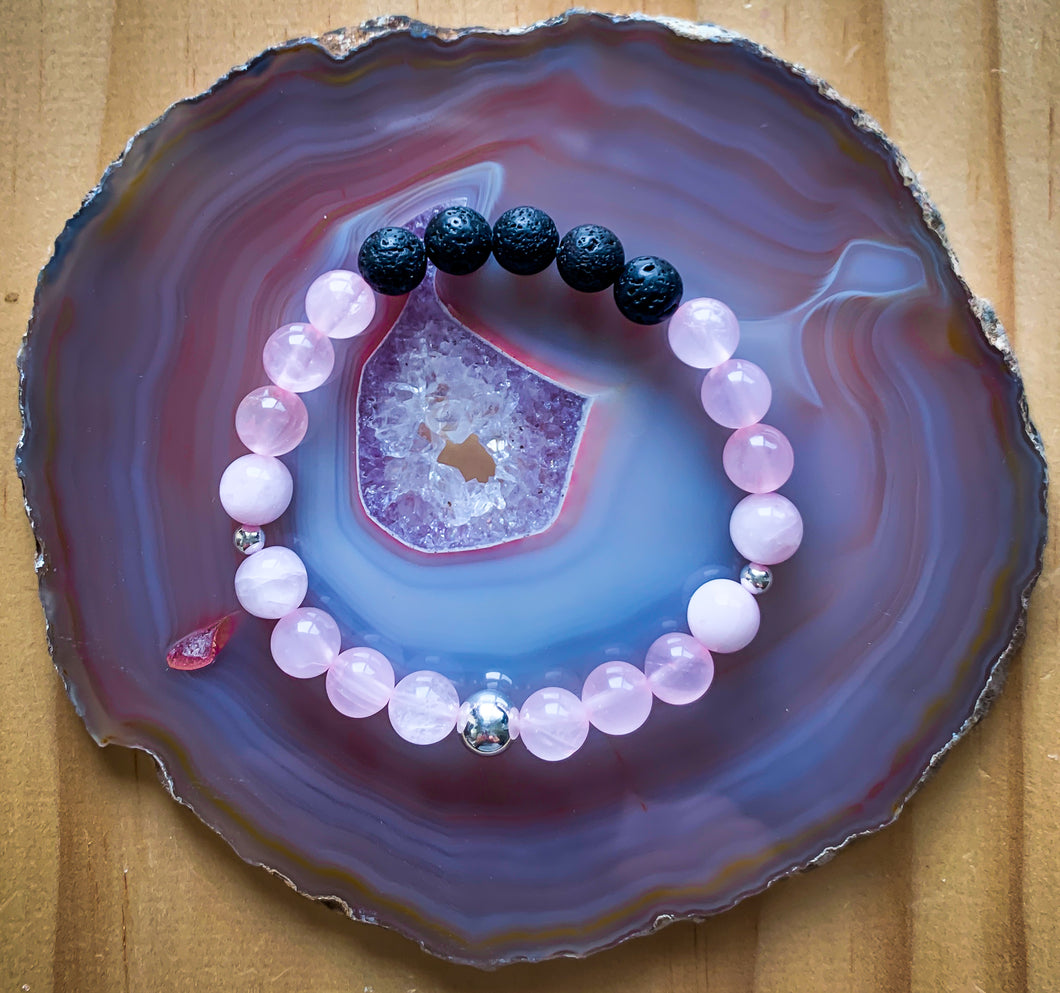 March Crystal Goddess Box | LOVE - Rose Quartz & Kunzite Bracelet
Regular price $50.00 Sale
or make 4 interest-free payments of $12.50 fortnightly with
More info
This bracelet was included in the March KARHI Collection Crystal Goddess Box.
Oh, Kunzite, how you make my heart sing! One of my absolute favourite crystals at the moment is Kunzite. In addition to being absolutely gorgeous, it kick starts loving thoughts (take that, brain!), shields and protects you from negative mental influences (Yes, Karen, I will absolutely be eating that second piece of cake) and reduces stress-related anxiety (breathe deep, girl. You got this). Combined with powerful Rose Quartz, a.k.a The Love Doctor, you really can't help but feel warm and fuzzy with this baby on your wrist.
This bracelet is made using high quality, A-grade 8mm Kunzite & 8mm Rose Quartz. This listing is for a single bracelet with either porous wood beads or lava beads that may be used with essential oils. It is threaded on clear stretch elastic and is made with sterling silver beads. 
Perfectly designed to be worn stacked with other bracelets from the Amplify Range. 
This bracelet is available in multiple sizes. Please measure your wrist according to your desired fit prior to purchasing. The size of the bracelet you choose may slightly alter the final design. 
Please note: Every gemstone bead is unique and unfortunately computer screens can not be relied upon to accurately replicate the beautiful colours of these beads. Please keep this in mind when purchasing.