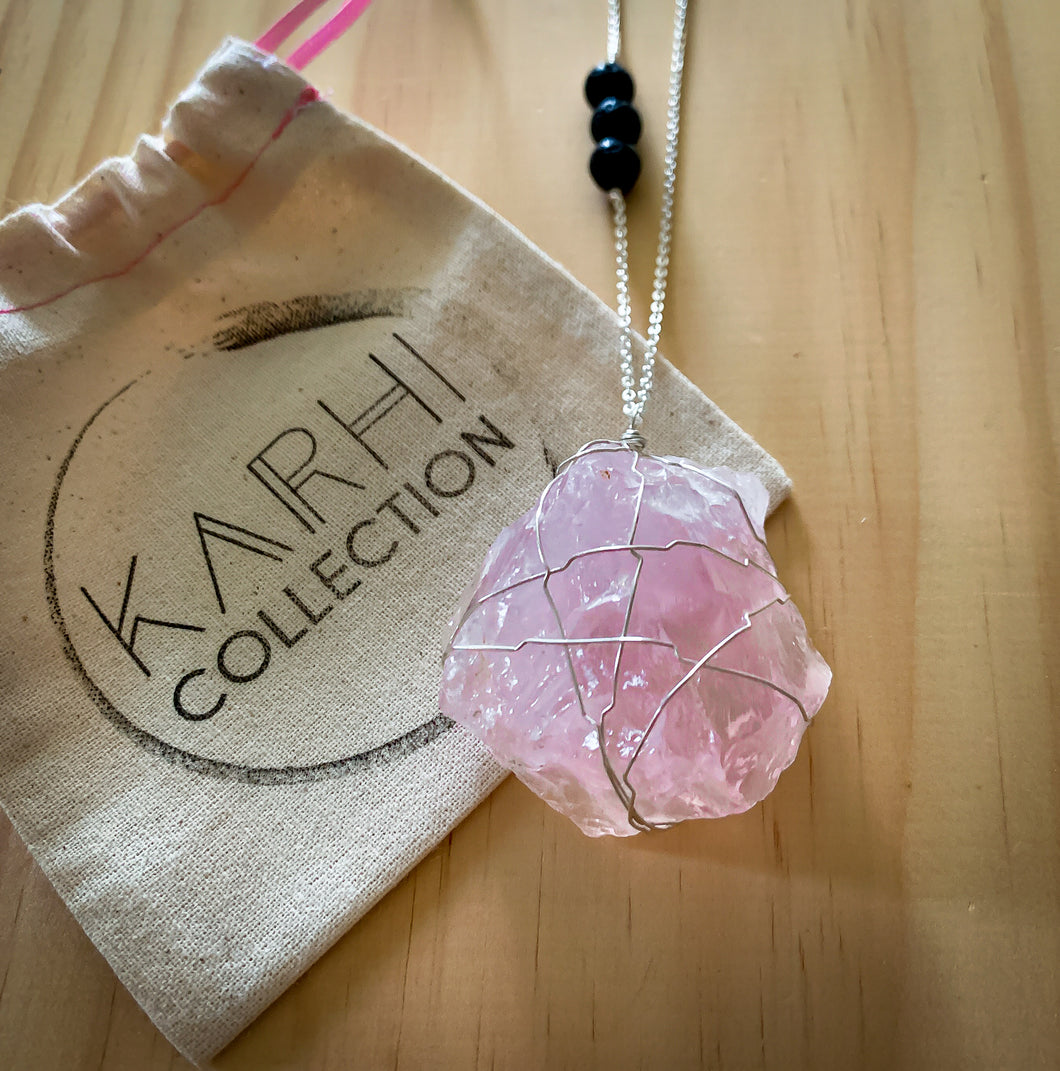 March Crystal Goddess Box | LOVE - Rose Quartz Sterling Silver Necklace
Regular price $50.00 Sale
or make 4 interest-free payments of $12.50 fortnightly with
More info
This necklace was included in the March KARHI Collection Crystal Goddess Box.
How could we have a Love box without a big ol' chunk of Rose Quartz? Designed to hang directly over your heart chakra, this beautiful, hand wrapped Rose Quartz necklace will fill your heart with it's powerful healing energy. Rose Quartz is the most important crystal for your heart. Its' loving light is so comforting and soothing it's like wearing your favourite jumper on a cold day. So, consider this necklace your emotional jumper. Let it fill you with loving vibes and remind you of your Love affirmation whenever you wear it.
Necklace chain is approximate 85cm. All components are sterling silver. 
Please note: Every gemstone is unique and unfortunately computer screens can not be relied upon to accurately replicate the beautiful colours of these crystals. Please keep this in mind when purchasing.